My Week: Leo Quinn of Qinetiq
Leo Quinn is CEO of Qinetiq, the former government research unit on which James Bond's Q Branch is based. Here, he tells us what it's really like in the lab.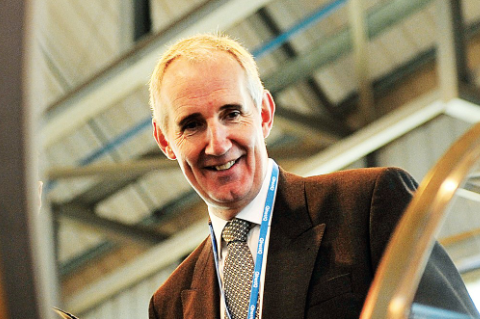 Qinetiq used to be a research lab in a government organisation, not a million miles away from the Q Branch you see in James Bond films. So, for anyone going to watch Skyfall, it might be interesting to know that some of the Bond's gadgets and technology is based on ours.
A couple of the gadgets we've got on the go at the moment are the GAJT, which is an anti-jamming device for GPS. When your GPS freezes or isn't working for whatever reason, the GAJT will un-jam it for you and allow you to continue navigating. Those types of things are mathematical problems so it takes some of the best mathematicians to come up with the right sort of algorithm.
Another project is a new technology which uses fibre optics to detect what is going on near a stretch of cable. So if, for example, you were to run a fibre optic cable along a railway, the technology would allow you to 'hear' if people approach the line, and work out where they are, to stop copper thieves for instance. This is world-leading technology, but that is part of the legacy of Qinetiq. In fact, radar was actually invented at our Malvern centre back in the day, so that history of research and innovation stretches back a long way.