My Week: Martin Port, Big Change
Serial entrepreneur Martin Port launched his new business on New Year's Day. He talks us through a week running his new tech start-up, Big Change, and reveals why he always keeps the Sabbath.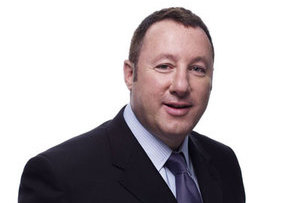 As the founder of a new start-up, I'm working six days a week at the moment. It would be seven but I always keep the Sabbath. That means I switch off my phone and my laptop on Friday night and won't be back online till Saturday evening. That's a full 25 hours to devote to my family.
I started observing the Sabbath three years ago. It tends to be the only time I really get away from my business and it often gives me the chance to get a new perspective on any challenges I'm facing.
Big Change isn't my first venture. I've manufactured business cards, I've been a professional baker in the UK and New York, but my most successful business to date is the vehicle tracking firm I launched back in 2002, Masternaut.