My Week: Neil Morrissey of Morrissey Fox
The actor-turned-beermaker updates MT on his micro-brewing venture (as currently seen on TV)...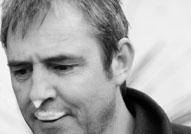 It's our bonfire party tonight, so the kitchen staff have been preparing lots of outdoor food. Chef's doing warm pork pies and peas (or Lancashire caviar, as they call it up here), and this absolutely brilliant terrine-style black pudding and mash wrapped in bacon (which is baked, sliced and then fried). Elsewhere we've been busy organising the plastic trays, making sure that all the right people are there, and letting the authorities know what's going on.
We've also been getting the Christmas ale on; it went into cask a few days ago, so I'm hoping it's on the bar when I get to the pub in about half an hour. Hopefully it will be, because the more beer we sell from our own brewery, the more profit we make. And we've just finalized the recipe for our best bitter, at the seventh attempt – it's an absolute cracker. We're going to start pushing that in the next couple of weeks.
I've been working on Waterloo Road for the last six months – I don't finish until later this week – so mostly I've been keeping up over the phone with Foxy, and then getting here every weekend I can manage. It is difficult to get a perspective on how things are running unless you're there constantly; there's only a certain amount you can get from the figures because that just tells you what's been sold – it doesn't tell you how, or how well executed. But I only get good reports, which is nice.