My Week: Obi Nwosu of CLICLOC
Obi Nwosu, founder of funky watch-maker CLICLOC, takes time out of his 20-hour work day to chat to MT about doing business with China, staying friends with his co-founder, and wearing lots of purple.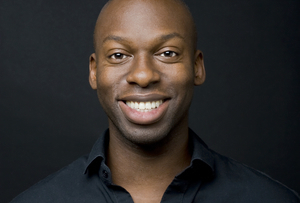 I started CLICLOC last year with my co-founder (and friend) Brian Downer. I came up with the idea for a cool new range of slap-strap watches after a friend showed me one of those slap bands that were so popular in the eighties. I've always had an interest in fashion and product development, so thought I would have a go at both at once. If I'd have known how difficult it would be, I would have thought twice...
Brian and I are classic start-up entrepreneurs. We work 20 hours a day, seven days a week. Some of our suppliers are in China and they start work at 2am our time, so we tend to be up until the early hours dealing with them. During the day, we're trying to sell. We've tried every channel imaginable, from market stalls to department stores, voucher deals to e-commerce. My conclusion is that major retailers are the best route to secure solid cashflow, online sales are the cream in terms of profit - as we keep it all! - and voucher deals are great for shifting stock, but terrible for the brand.
Brian and I are also the showmen behind CLICLOC. Whenever we create a pop-up shop - or pop-up laboratory, as we call them - he and I dress top to toe in purple, the colour of the brand. And I'm not just talking purple t-shirts. We have purple horn-rimmed glassed, bow ties, waistcoats, shoes and shirts. That's how we attract attention.