MY WEEK: Shed Simove, entrepreneur and ideas man
Shed Simove is the entrepreneur behind a myriad of quirky products such as the blank book titled 'What Every Man Thinks About Apart From Sex'. We catch up with him to hear his latest ideas.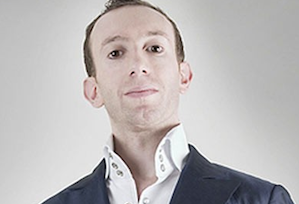 I work really erratic hours; I think it's a strange human convention that someone decided we must work from nine to five, Monday to Friday. It's very odd to organize ourselves that way. I think any human tradition should be challenged on a daily basis. Challenging the way things are done provides creativity and business opportunities.
I generally work from home in south west London and sometimes work til 6am, speaking to partners in China and dealing with factories there. I don't have a company or employees, which works very well for me because it means I can be flexible.
Working this way can be both empowering and stressful – the life of an entrepreneur suits different personality types. My 'type' is so contrary - a real nightmare - so this is the only way I could really work.