My Week: Simon Konecki of Life water
The founder of ethical bottled water company, Life water, on Lehman's, the free market and helping third world countries.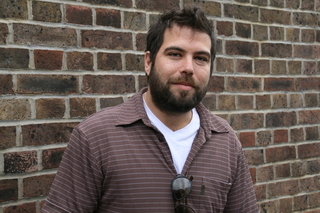 My routine is incredibly random. To give you a snapshot, it's a mix of making sure orders are going where they've got to go, monitoring production and distribution, speaking to investors because I want to launch some more drinks and get further into the soft drinks market. Today for example, I was working with a designer for the charity side of the business, on a new website.
I literally never stop thinking about the business. I can't describe the satisfaction of running my own operation compared with working for the man. I was originally an investment banker at Lehman Brothers and I was doing well and earning a lot of money, but I got sick of that greedy and corrupted world.
The best thing about the job is that the business is helping people. People said I was stupid to leave Lehman's back in 2005, but I would never change the decision I made. We sell around nine or 10 million bottles of water per year, and it is ethical, carbon neutral and our charity 'drop4drop' means that for every bottle sold we provide 1000 litres of clean water in Africa or India – so my company is literally helping people across the world every day, which I love. I even think our water is better than Evian – it's bottled from a British spring water source rather than imported - that's the beauty of the free market: you can just go in there and take on the leaders.