My Week: Simon Procter, Housebites
Serial entrepreneur Simon Procter launched Housebites, a revolutionary take on the common-or-garden takeaway, in September 2011. He hasn't had a holiday since. Here's a snapshot of his week, sleepless nights, frogs' legs and all.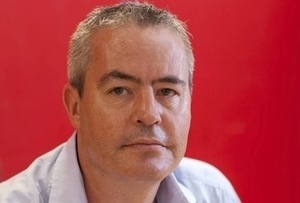 The first thing you should know about me is that despite the fact I run a delivery business bringing restaurant-quality food to homes across the nation, I don't eat amazing food every day. It's the first question everyone asks, but the sad truth is that - unlike my head chef, who gets to try a lot of dishes - I'm usually too busy to do more than grab a sandwich.
That said, yesterday I launched Housebites Fresh, a subscription-based ready-meal delivery business, prepared by our chefs (they're all horsemeat and preservative-free). We provide a week's worth of ready-meals in one go, so that busy people like me can bung a meal in the oven or microwave and have a high-quality meal in minutes. I've been living on them for the past week.
I'm technically competing with the classic supermarket ready meal but given that most of those are produced in a factory, poured down a giant chute into a plastic tray, and can sometimes take 22 days to actually reach your mouth, I don't think there's much competition. At the moment, Housebites Fresh is a sideline but who knows with start-ups, this one could take over.