My Week: Tim Badham of Innerplace
Tim Badham, king of London night life and founder of VIP concierge service Innerplace, on vintage cognac, the new hot-spots in town, and how the rich hide their extravagance.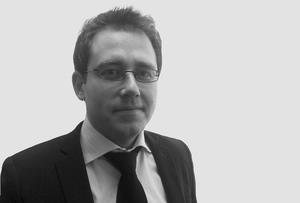 Innerplace is a concierge service specialising in access to exclusive restaurants and VIP events. Basically, I get my clients in to the high end places they might not be able to access on their own. I don't do dog-walking.

I had no contacts when I started - I used to work for Merrill Lynch. The business came about from what I wanted personally: I had money, I wanted to go out and do cool things with it. Joining a member's club was a bit of a gamble. If it went downhill and you were paid up, you were stuck. I once joined a club while on a night out just to get into the VIP room, and ended up going just a handful of times more before it went downhill.
Once I realised there was a gap in the market, I decided to do something about it. I started going out five or six times a week, meeting restaurateurs, managers and club owners and making connections. That's how Innerplace was born.
I was in my late twenties then so I was having a ball with all the champagne and late nights. Now that I'm a bit older, though, and married with a baby, I don't go out as much as I used to. More restaurants than clubs these days too. At least there are a lot of new restaurants to choose from - we're in a boom at the moment. Last week I went to check out Novikov, a new Russian restaurant on Berkeley Street. This industry is so close knit – I know the two guys there from the Gherkin and Zuma.

It's all about who you know in this business. Last week, I managed to book a dinner for four at Nobu, Berkeley Street, for a customer. Then the guests went up to six, and finally eight. The booking was for 9pm on a Friday night and I got them all in, at a day's notice. That felt pretty good.

My clients range from individuals to big corporations. They are usually fairly affluent: the places that they want to go to charge around £12 a drink and that's before you start doing anything expensive. One thing I have noticed over the years is that the wealthy remain wealthy but become more discrete about their spending. These days a big law firm or investment bank is more likely to ask me to hire a private room or book out a bar. No more splashing champagne around in public. Lehman's was the turning point.

I've noticed some other trends too. You notice different drinking fashions in this business. While champagne and vodka are old faithfuls, there are a hell of a lot of gin palaces around at the moment. Tequila's also big in the clubs now and cognac is the real flavour of the month. I tried a 150-year-old cognac at the new Rib Room at the Jumeirah Carlton Tower last week. Performance-based clubs are also massive at the right now - everything from circus performers to burlesque. And secret clubs too: many exclusive nightspots have a club within a club these days, a sort of green room for VIPs.

I don't get stressed about booking places or sorting guest lists. The only thing that worries me is technology. Our new website should have gone live a while ago. It has been a year in the making and we're still in beta. I'm also launching a new iPhone app in January which is exciting but nerve-wracking. It's quite a nifty application – you can just select certain criteria: where you are, how much you want to spend, who you're with (boss, girlfriend, mum) and it will recommend places to go. It's important to keep innovating, keep changing the business and staying fresh.

Technology might occasionally keep me up at night, but for the most part I love my job. And at the moment, you can be sure I'm glad I didn't stick to investment banking.