The Welsh tax rebellion
Small businesses in the town of Crickhowell are trying to get the government to close Starbucks-style offshore tax loopholes - by adopting them themselves.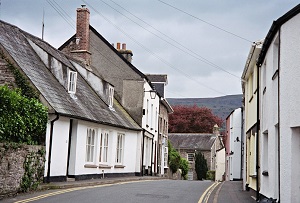 Tax inversion isn't just for the big boys any more, it seems. High street traders in the picturesque Welsh town of Crickhowell have adopted the same offshore arrangements as powerful multinationals Starbucks, Google and Amazon to slash their corporation tax bills.
'Until now, these complicated offshore tricks have only been open to big companies who can afford the lawyers' fees,' Jo Carthew of the town's Black Mountain Smokery told the Independent. 'But we've put our heads together, and worked out a way to mimic them. It's jolly clever.'
Along with Crickhowell's baker, optician and coffee shop among others, she's submitted proposals to HMRC based on American multinationals' clever accounting plans, and has visited the Isle of Man and Amsterdam for a BBC documentary, The Town That Went Offshore.