We're still exporting far too little (map)
The UK trade deficit is the one thorn in the UK economy's side. It's widened to £2.6bn.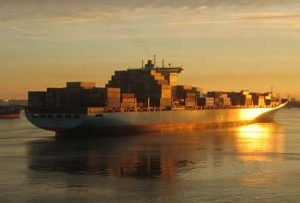 The trade deficit isn't a particularly exciting economic statistic, but it's massively important: back in December, it dropped to £700m (ie. we are importing £700m more than we're exporting), but this morning the Office for National Statistics announced that it bounced back up in January, to £2.6bn. That's its widest in 19 months. Doesn't exactly reek of recovery, does it?
The deficit was mainly wider than usual because exports of commodities like aircraft and chemicals, which the ONS pointed out 'can be volatile', dropped. The ONS is right: last time we beat our record on exports was June last year, so all this '19 month high' stuff doesn't exactly suggest the beginning of a trend. Next month it could all be peaches and cream again.
It's less of a problem than it has been that we're heavily dependent on the US and EU to buy our stuff: the US is our top customer, followed by Germany, the Netherlands, France, Ireland and, weirdly, Belgium and Luxembourg. China is climbing up the rankings, though: in 2013 it was at seventh place, accounting for 4.1% of total exports. That's all well and good at the moment, but with its economy looking increasingly like it's built on fairytales, it might be worth looking elsewhere for customers. Just in case we get our fingers burned…