We're having parking space wars at our new office. Can you help?
You need to be firm and allocate spaces in the car park based on seniority, says Jeremy Bullmore.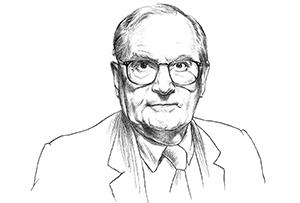 Q: Our new office is better appointed than the old one, has nicer furniture, swanky kitchens and plenty of meeting rooms and break-out spaces. It's also much handier for the train. But apparently all this counts for nothing with employees, because there aren't as many parking spaces as there were. The question of who gets one and who doesn't is causing a spectacular amount of rancour: is there a way of keeping everyone happy without having to find and pay for a load more expensive parking spaces?
Jeremy says: No. And the sooner you come to terms with this unpalatable truth, the better.(Before you signed the lease on the new office might have been a good idea.) You may be tempted to find a fudge; some complicated roster that assigns everyone a parking space but not every day. Resist it. Having to remember when you can and when you can't drive yourself to work will simply keep the wound open. There needs to be an absolute cut-off point, based on seniority: you either have a space - or you don't.
And you must impose one rule, to be enforced inflexibly. Nothing will inflame the spaceless more than the sight of spaces standing empty. So when those with spaces know they will be out on business or away on holiday, they must notify some central point so that their space can be put to good use - failure to comply risking permanent loss of space entitlement. This will entail minor extra admin but prevent major staff uprisings.