We're about to hit the limit for skilled migrants
UK companies are perilously close to breaching the quota for bringing in skilled workers from outside the EU.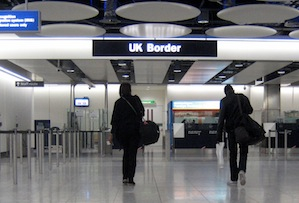 With last week's election already fading into distant, uncomfortable-for-some memory, attention has turned to the new Conservative government's policies. One that has been a particular bugbear for business in the previous five years is the Tories' failed pledge to bring down migration to the 'tens of thousands'. But it could be about to get a whole lot more frustrating, as the limit on skilled non-EU migrants is about to be hit.
The yearly cap of 20,700 Tier 2 visas, introduced in April 2011, was almost filled between April 2014 and March, according to data pulled from Freedom of Information requests made by the Oxford Migration Observatory. For the first two years of the system, companies applied to sponsor less than half of the available visas.