We're at war for our share of the beer market, says Heineken
Heineken director Jeremy Beadles on the dogfight for market share in beer, the rise of home drinking, and why shots of black sambucca and tequila have become a threat to brewers.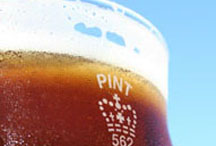 Whilst beer remains our national alcoholic drink, the marketplace is probably the most challenging we have ever faced. There are a huge number of moving parts. These range from the economic outlook, through the changing demographics of the consumer, to new consumption patterns, regulatory pressures to tackle alcohol misuse, to the sustainability of the industry as a whole. Beer, along with other drinks categories, must compete for a leisure spend which is increasingly dominated by digital entertainment, takeaway food, energy drinks and, of course coffee houses.
There's also sense that traditional rites of passage to adulthood have all but disappeared. Young men used to be taken for a beer with dad as a first ritual to entering manhood. Now it is much more likely that a first foray into alcohol consumption will be amongst peers, and far less likely to be beer. Just look at the range of spirits available in clubs and bars - shots of black sambucca and tequila have become bonding rituals among the young.
Overall, we know the consumer continues to change their desires and wants. So, as brewers, we need to understand the consumer, what is driving choice, consumption and value and how does that fit into their needs and lifestyles? The economic situation is still dominating the consumer experience. Whilst the position is improving slightly in that we may now have passed the bottoming out of a lack of confidence, it is still very difficult for consumers to see the up side and we are unlikely to bounce-back to pre-2009 growth any time soon.