'What you wear to work is an extension of who you are' - Kelly Hoppen
The interior designer and former Dragons' Den star begins her day with hot water and lemon and is a soul music fan.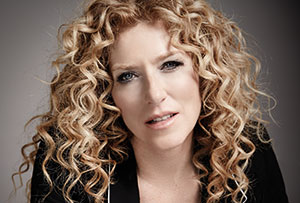 WORK
I have a system for getting my head in gear for the day - hot water and lemon at 6am, watch the news, then an hour with a trainer in my private gym. What you wear to work is an extension of who you are. I love Adam Lippes, Dolce & Gabbana, Balmain and Amanda Wakeley, but it depends on my mood. I'm normally on the phone during the 10-minute commute in my Bentley to my Hammersmith studio. I don't have a typical day. This week, I shot a commercial with Ridley Scott and did an installation with Alan Sugar, but my best day is just being left to design. I'm not very techie - it's my age - but I think the iPhone's brilliant, apart from the battery which is a complete disaster.
PERSONAL
I love funk, jazz and pop, but really I'm a soul girl. DJ Ben Bridgewater's amazing and does the playlists for our home. I'm a big Arsenal fan, but weekends are usually spent in the country with the dog and my family. It's a lovely feeling, the minute you get on the motorway and out of town, looking out onto greenery. If we accepted every invitation we'd be out every night, but we like to spend time by ourselves or with close friends as well. When we entertain, my daughter's company Honestly Healthy does all the food - I can cook but I can't really compete with that. I have a very healthy diet - no sugar, no wheat, no dairy - but I do like the odd vodka or bag of crisps.
TRAVEL
My PA always rings ahead with my requirements when I stay in hotels. I really like the LUX* Belle Mare in Mauritius (left) or La Scalinatella in Capri, but if I stayed in London it would be the The Beaumont. My grandparents' place in South Africa has extremely special memories, but I travel to so many places. I've been to Miami a lot recently - it has a great energy. Just being in the sun is very relaxing for me and I love lying on my back on a beach. I'm not mad about flying, but given I'm on a plane every couple of weeks I've got over it. Once we've taken off I'm fine, but when I land I scream, singing and clapping.