Whatever happened to peak oil?
With a quarter of North Sea rigs set to close in the next decade, a long term lack of supply is the least of the industry's worries.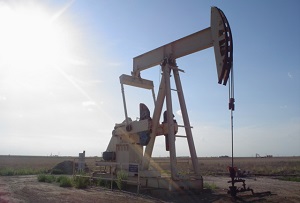 Along with catastrophic climate change, 'peak oil' was one of the more realistic doomsday scenarios of the late 20th and early 21st centuries. Global warming still looms large, but few bunker-dwelling End Timers will be wringing their hands about an impending peak (and therefore subsequent decline) in oil production, causing a global economic collapse. If there's a shortage, even they will tell you, it's one of demand.
In recent years, American frackers and Russian oligarchs boosted production, OPEC sheikhs refused to cut theirs and the world said 'we've got quite enough oil, thanks'. The result – a barrel of Brent crude will now set you back $34 (£23), having fallen from a peak of $115 in mid-2014.
Production is poised to fall in the US as investment in new rigs has dried up, and it's just as bleak in the North Sea. Shell said last year that it will shut the iconic Brent oil field, and a recent report by analysts Douglas Westwood expects a further 146 rigs to close there within the next decade - more than a quarter of the total. With the costs of extraction from North Sea fields among the highest in the world, one nameless executive told the FT it was 'the beginning of the end' for the industry there.