What's the big idea? Psychological contract
Try this on your partner: 'Darling, I think you're in breach of our psychological contract,' and it will go one of two ways. The better way is that you suddenly realise you don't have the deal you thought you did. (Don't ask about the other way.) So it is in business.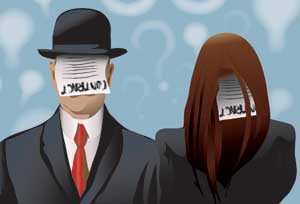 Managers assume their staff will go the extra mile, if asked to, on the strength of their loyalty, goodwill and sense of responsibility. Staff assume that if they do what they are asked they will be rewarded, if not now then later.
The idea has been around a long time that nested within the formal employment contract is an informal one around rights, responsibilities, fairness and contribution; and also that people's expectations and beliefs about such things are often painfully misaligned, especially when the parties differ in power and status.
We have got better at recognising such disjunctions - people speak out more - though in a climate of austerity the more vulnerable employees will be more fearful and less open. It is truly a test of an organisation's culture and the health of its relationships how readily mismatches can be brought into the open and reconciled. Just like at home!