What's the big idea? Wellness
Who could resist the idea that businesses should promote the integration of mind, body and spirit among their staff?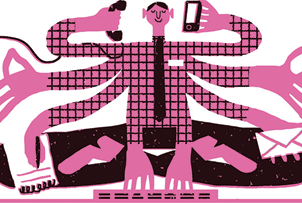 This is an old idea that has become fashionable again, as the possibility of a virtuous circle between these factors has slowly dawned on the so-called experts of management - we may actually get more out of healthy, happy people.
Henry Ford and his imitators knew it a century ago, but their naked self-interest was more transparent than today, when we claim to care with an ethical fervour for the whole person who comes to work.
Yet there are issues of ownership and privacy. It's my body and what I do with it is none of your business and, as for my mind and soul, they're also off limits, although I will give you my attention when I'm at work.