What's it like to drive the Lexus RC F?
This sports coupe packs a powerful punch. But is it enough to worry arch-rivals Audi and BMW?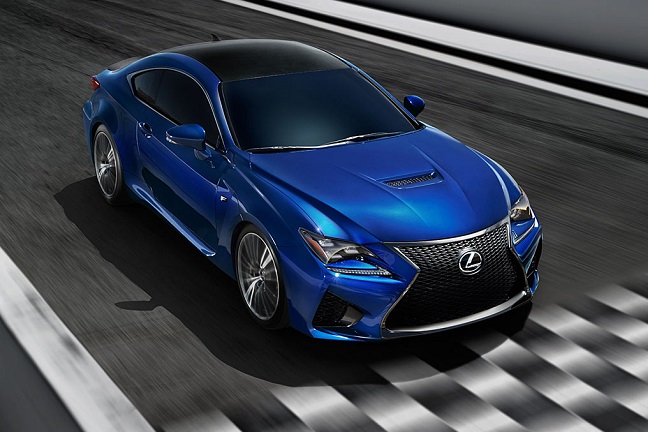 Lexus is best known for A8 and 7 Series-worrying luxury cruisers and hybrid eco-wafters. But it is not a brand that has caused the hard-riding types at Audi's RS or BMW's Motorsport divisions many sleepless nights. Buyers of flashy coupes with near-supercar performance do not naturally turn to Toyota's premium stable, but rather to established class-leaders the BMW M4 or Audi RS5.
But the boys and girls at Lexus clearly think they should, and have made a determined stab at providing a credible alternative to the high-speed Teutonic hegemony. The no-holds-barred RC F is the result.
Like a sumo wrestler, its styling may lack finesse but it certainly means business. Even parked it looks aggressive. Press the big engine start/stop button and the testosterone starts pumping thanks to the RC F's frankly enormous five-litre, 470bhp V8 engine. This is pure under-bonnet one-upmanship, more powerful than either of those aforementioned rivals. Americans (Lexus's core market) will likely approve, but with sterling in the toilet, a displayed 20 miles to a gallon of unleaded will be a hard sell in the UK.