What's an ex-British diplomat doing heading Tata in Europe?
THE MT INTERVIEW: With the task of bringing some unity to a business that has brands as diverse as Jaguar Land Rover, Tetley Tea and Taj Hotels, David Landsman is going to need all the skills he gained as a diplomat.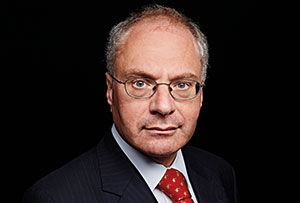 Here's a question for all the wannabe headhunters out there (we're sure there must be some). Where would you go looking for a new de facto European boss of Tata, the giant Indian conglomerate behind such resurgent manufacturing successes as Jaguar Land Rover, Corus (now Tata Steel) and Tetley Tea? In the engineering industry, perhaps? FMCGs? Or would you fish in the costly-but-surefire default executive talent pools in the City - corporate finance, asset management, even private equity.
All eminently sensible sources for such a role, in some ways more so than the background of the candidate who got the job, back in May 2013. Because David Landsman hails from none of the industries for which the group is known. In fact he's not an industrialist at all - he is (or was) a diplomat. An Oxford classicist with a PhD in linguistics from Cambridge, he spent most of his career in Her Majesty's Diplomatic Service, latterly in Athens as British ambassador to Greece.
But far from making him a left-field pick, it's precisely this experience of the subtle differences between power and influence that suit him to the job, he says. 'Being a diplomat is about achieving things by persuasion rather than by issuing orders, and doing so in circumstances of ambiguity. It's about understanding where people are coming from and how you can get to a win-win situation.'