What's a Grecian owe? €40bn less
Finance ministers throughout the eurozone and the International Monetary Fund have agreed on a way of getting Greece's bailout money freed up: write off 20% of the debt.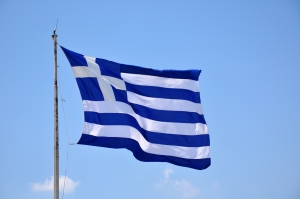 So for a long time it looked as though Greece would not be able to get its hands on the bailout money agreed earlier this year: strict obligations on austerity could not be met. But when push came to shove, and the government faced not being able to pay public sector wages, the leaders elsewhere in the eurozone softened up. They have agreed to cut the country's debts by 40bn euros, artificially allowing the country to meet the conditions of its next tranche of bailout cash – 44bn euros.
The Greek prime minister Antonis Samaras said of the deal: 'A new day begins for all Greeks,' which sounds nice, but let's hope he hasn't forgotten that the bailout deal still comes with a shed load of austerity requirements. Nonetheless, markets in Europe and Asia enjoyed a surge after the news of the deal, and the euro was up to its highest against the dollar since the end of October, 0.2% to $1.30.
So what next? Well, the 10 hours of talks needed to reach the deal in Brussels didn't just concern the next Greek bailout. The agreement also includes plans to reduce Greece's debt from 144% to 124% of GDP by 2020, by cutting interest rates on loans to the country and sending back the profits of ECB-bought Greek bonds to Athens. At the moment, this totals 11bn euros. European leaders have also said that they will help Greece in a buyback of its own bonds.