What's in a name? Quite a lot, actually
Choosing a name for a new business is often looked upon as the moment when an entrepreneurial idea becomes real for the first time. But it can be a decision that backfires if you don't get it right from the start.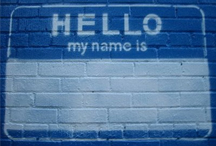 A stitch in time…
In order to avoid costly disputes and disappointment later down the line, it is vital to carry out a series of standard checks and searches to ensure that a business name doesn't infringe any existing trade mark rights. For the enthusiastic entrepreneur, it may be tempting to overlook this stage in the development of a new business. Even if they understand the importance of clearance searches, many decide to carry these out themselves without involving experts, and this could lead to problems.
Use the right sources