What's your problem: Does money matter?
I love my badly-paid job, but should I be aiming to make more cash?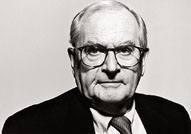 Q: I've got a job doing something I love (I work in marketing at a large sporting association) but it's really badly paid. I graduated four years ago and have been here ever since. It's so competitive that the pay is rubbish, but the job itself is really fun and I get to travel a lot, which is great when you're in your 20s. I know I'm not going to be here forever, but I'm not sure what my next step should be. As I get older, I'm feeling more pressure (not least from my long-term girlfriend) to earn more, drive a flash car, buy a house etc. Should I change and potentially sacrifice my happiness to earn more moolah?
A: You're unusually lucky in that you've got a job you love doing. If you consciously abandon that and resign yourself to another 40 years driven only by the need for more and more money, the chances are you'll not only be miserable but you won't be particularly good at what you do. So try to have your cake and eat it. Analyse exactly what it is that you like about your current job and why you do it well. Then scan the job horizon for other better-paid jobs that match up. And go for them.