What's your problem: Getting on commission
I work for a friend, and I want to work on commission. How do I negotiate without damaging our relationship?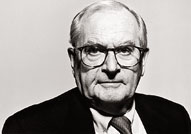 Q: Since graduating three months ago, I have been working at a friend's recruitment firm under the guise of 'business development director'. It's all been a bit of a laugh - we take long lunches and spend the afternoons shopping or schmoozing clients. She pays me adequately - as a base salary, anyway. I have been getting on rather better than either of us anticipated and have won haulage contracts worth around £1m. Yet she's still not mentioned anything about paying me a commission. I know I was stupid not to agree terms to start with, but how do I go about negotiating with her now without damaging our 10-year friendship?
A: I don't think you were particularly stupid when you started this job but you'd certainly be stupid to let it drift on. Not because you wouldn't be getting the commissions you deserve but because you might be. And before you knew what was happening, you'd have become accustomed to a reasonably tidy income without having given a moment's thought to what you really want to do with your life. I know I sound like a boring old uncle, but you really must watch it.
I doubt if you see your future as drumming up business, on commission, for a recruitment firm. Great fun, yes, a few months out of university, lovely to make a little money and excellent for the self-confidence. But do, please, stop and think. You took it on as a bit of a laugh, but if it begins to make serious money, you'll find it harder and harder to extricate yourself. So make a resolution to give up this job in another nine months - and tell your friend that's what you've decided and why. In the meantime, tell her you'd like an agreed commission on top of your base salary. Curiously, your decision to leave puts you in quite a strong position and she's unlikely to refuse you. You've now got a deadline to decide what you really want to do. Be sure you meet it.