What's your problem? Inappropriate tweeting
A new recruit is posting inappropriate tweets. What should I do?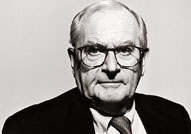 Q. My colleagues at work all use Twitter and we all follow each other, with an understanding that some of our tweets will be nothing to do with work, which is digital marketing. However, a relatively new recruit has been making inappropriate comments in his tweets with regards to his drinking. As his manager, what should I do?
A. 'Inappropriate' is one of those wonderful words that seems to mean something specific and considered while remaining usefully vague. So I assume that this new recruit's drinking tweets are inappropriate because they reflect badly on your company: or you think they might. This is a problem that more and more businesses are facing, which is why most now write stern warnings into their employment contracts. If your firm hasn't, then encourage it to do so. Any obvious infringements can form grounds for dismissal.
Many bloggers and tweeters are simply online versions of saloon bar bores. For centuries, they've been propping up bars and rabbiting on about their mates, their managers and their own heroic weekend adventures. The obvious difference lies in audience size and reach. The saloon bar bore has an audience of maybe five. Tweeters and bloggers reach tens of thousands. And those tens of thousands may include clients, potential clients, competitors, rivals, mischief-makers and members of the media. Furthermore, anything particularly juicy is going to go viral - with potentially lethal effects.