What's your problem: Negotiating hours after maternity leave
I've just returned from maternity leave, and I don't want to go back to working full-time, but my boss isn't listening. What shall I do?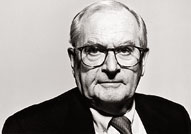 Q: I went on maternity leave 10 months ago and for the past five months I've been wrangling with my employer about returning four days a week.My temporary replacement did only four days a week, although I had been working full-time. My manager is now demanding I come back five days a week even though my replacement managed to get everything done in the four days. He won't listen to me and now I feel I'm being forced into a corner and I have agreed to come back full-time. I feel resentful about this but I don't want to leave, as I'd like to have another child sometime soon. How do I try and cultivate a good relationship with my boss when I still feel so upset?
A: I imagine that when you first arranged your maternity leave, it was agreed - or at least assumed - that you'd return to the job on the same terms as before. In other words, full-time.
If that's the case, and on the basis that you like your job and don't want to leave, the sooner you stop wrangling the better. You've already accepted his conditions so you must behave with grace. Back at work, and with a good relationship re-established, there's every chance that you'll be able to demonstrate you could indeed fulfil all your duties perfectly well in just the four days. But if your resentment continues to fester - and you allow it to show - your chances of an amicable resolution will remain remote.