What's your problem: Teething problems
I've just set up my own dental pracitice, but I'm finding it hard to get the patients to accept me.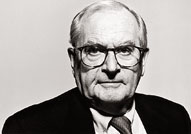 Q: I set up my own dental practice in a small town in Surrey six months ago. I'm 35 and the previous owners had been well into their 60s. My clients are all mature and I'm finding it hard to get them to accept me. I've made a few changes around the building to modernise it, only to receive some snide remarks as a result. The biggest challenge is the staff, who challenge my every comment, and, when they're not telling me how it used to be done, are being passive-aggressive. I don't know how to improve things, can you help?
A: I'm afraid you've ignored the huge value that many people place on familiarity. Going to the dentist, despite advances in technology and the reduction of discomfort, still fills a great many people with a deep sense of foreboding. To encounter a familiar receptionist in a familiar reception (and probably a familiar copy of Country Life as well) can be greatly reassuring. The older you are, the more welcome that reassurance becomes. At 35, you've started to redesign this practice to suit people of your own generation rather than the clients (and the staff) you've inherited. Had you started from scratch, in a modern building likely to appeal to younger people, all would have been well, but you didn't. Your staff may be excessively reactionary, but they're right to sense that you're in danger of losing your existing customer base before building up a new and younger one.
What you believe to be evolutionary they see as revolutionary. Being told how it used to be done must infuriate you and you probably let it show. But if you listen with interest rather than impatience - and adopt any suggestions that clearly make sense - their passive-aggression will soon start to moderate. And that, in turn, will begin to comfort your clients.