What's your problem: Temp tantrums
I've been working as a contractor for six months, but I want to go permanent. Do I threaten to leave, or put up and shut up?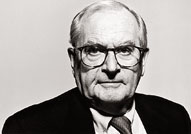 Q: I have been working as a contractor for the past six months. I enjoy the work and my colleagues are great fun. I am currently on a rolling contract and I would love to be given a permanent one, but my employer seems reluctant to do so. I know times are tight and taking on a permanent member of staff is a bit of a stretch, but I feel like they're taking advantage. I work just as hard as my colleagues; if not harder, yet I'm not entitled to the same benefits as them. Shall I push harder to be made permanent and leave if my employer says no, or should I just suck it up?
A: It's not often admitted, but much employment involves a degree of poker-playing or blind man's bluff. However meticulously regular reviews and assessments are carried out, some uncertainty always remains on both sides of the employee/employer divide. Employers remain uncertain of employees' true commitment and employees remain uncertain of their employers' true estimation of their worth.
It's a delicate balance and, on the whole, it works reasonably well. What's called the labour market really is a market, with supply and demand affecting prices - ie, salaries. Employers, particularly in difficult economic times, aren't going to pay more than they think they need to. Through your eyes, that seems like 'taking advantage'. Through your employer's eyes, it's simple business sense.