What's your problem: Is it time to move on?
I'm having doubts about my job. How do I decide if it's time for me to move on?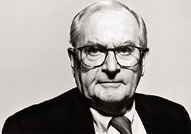 Q: I work in marketing for a large cosmetics company and have done for the past decade. Recently, my father became very ill and, although he has recovered well, I've been left questioning what I've been doing with my life. I never thought I'd think this but makeup seems frivolous now and I think I want to do something more worthwhile. But I've got no idea what. Also, I've worked hard to get where I am and earn a good salary. I am at a real crossroads but feel stuck. I don't know what to do now; can you give me some advice?
A: People's aims and values quite often change over time. Just because you now want to do something 'more worthwhile' doesn't mean that you've wasted your past 10 years on frivolity. You've presumably enjoyed yourself, earned a good living and - importantly - will have acquired skills and experience that can be usefully applied elsewhere.
Your trickiest problem, as I'm sure you already realise, is likely to centre on income. The chances must be that any organisation providing the kind of satisfactions you now hope to find will pay a good deal less than a large cosmetics company. If you've got used to your salary and find yourself spending more or less up to its limit each month, a change of gear could prove very uncomfortable for you.