What's your problem? Trust
How can I get rid of my PR?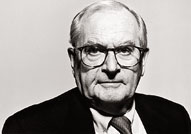 Q. Having moved to a senior position at my firm, I find myself encumbered by a PR person every time I make a public appearance or am interviewed for a newspaper, even though my previous job was at a similar level. It's as though the board doesn't trust me and it really grates. How can I prove that I don't need a minder?
A. I'm not sure from your question whether it's the PR person's actual presence during these interviews that bugs you - or if it's more that you interpret that presence as evidence of a lack of trust in you from your board. You need to separate the two, I think.
The first thing to establish is whether or not your predecessor was also routinely accompanied by a PR person. If it's a company custom that pre-dates your arrival, then there's clearly nothing personal about it. For all you know, it might have been established as a result of some deeply unfortunate public gaffe that could well have been prevented had the senior executive responsible enjoyed a bit of guidance. If so, you need to know about it.