What's your problem?
A newly-politicised colleague is causing problems around the office.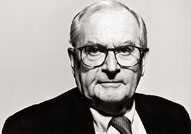 A good friend from work recently had six weeks off as a sabbatical to go travelling around India. She's come back a very different person, criticising everyone for being so 'capitalist'. It's making things awkward in the office and also a bit difficult with clients. Everyone is making allowances for her, but I overheard my boss saying if she carries on in this way, then they're going to have to get rid of her. Should I let her know?
A: As a good friend, you do need to talk to her. That's the easy bit. What's more difficult is to work out exactly what to say and how to say it.
It seems pretty clear that she's come back from India deeply affected by her experience. On returning, she probably finds our thoughtless assumptions about 'necessities' and our careless ways with money and waste jarringly offensive.