What's your problem?
I think I've made a big mistake by joining a big accountancy firm.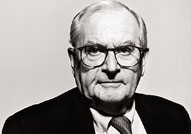 I recently joined one of the big four accountants as a graduate trainee, but I think I've made a big mistake. I don't feel that I fit in and everyone else seems to have massive egos and to be obsessed with money. I know I should be grateful to have a good job as many of my friends are struggling to find work, but this is making me very miserable. Should I cut my losses now?
A: Not immediately, but probably quite soon. Graduate traineeships at the big four firms are eagerly competed for and their starting salaries are tempting - particularly if you're burdened with student debt. And, if you're not yet driven by any vocational vision, it's easy to believe that the attraction of a job can be assessed on the single dimension of money. As you've already begun to discover, however, that's very seldom true. I doubt if you'd ever be happy in such an environment, so you must be careful not to get so hooked on the salary that getting out becomes more and more difficult.
To have won this place, you must be well qualified and have good presence. It may be difficult to find another job, but it won't be impossible. But, this time, give a lot of initial thought to almost everything other than salary. What job would you choose to do if money didn't come into it? Which of your friends' jobs do you secretly envy? Who do you most enjoy spending time with? What's your apparently unrelated spare-time passion? This time, search first with the heart and then see if you can match it up with the head. When you can, that's the moment to jump.