What's your problem?
When should we tell our staff we're getting a divorce?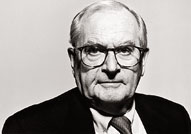 Q: My husband and I work together on a business we founded more than 15 years ago. We have recently run into some marital problems and at this point it's looking like we're heading for a divorce. It's obviously an incredibly difficult time and I don't want to share my personal life with the world, but at what point should we disclose the news to the staff?
A: Your main aim must be to minimise speculation and uncertainty. When rife among staff, they can be dangerously distracting. However hard you've tried to conceal it, it's extremely unlikely that the deteriorating personal relationship between you and your husband has gone unnoticed - so the sooner you can make everything clear, the better.
But all that's dependent on your intentions. When you say: 'It's looking like we're heading for a divorce', it doesn't sound very decisive. And if you do divorce, are you both intending to keep on running the business you founded? And, if so, are you reasonably confident that you can keep your private life from affecting your office life? All this you need to talk through with your husband; and you need to do so with hard-headed realism.