What's your problem?
I'm struggling to integrate a cocky new recruit...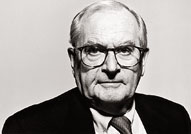 Q: I'm a commercial director at a large blue-chip organisation. I recently hired a guy in his thirties as a sales manager. I was hesitant about hiring him initially because I sensed his overconfidence might rub a few people up the wrong way. It turns out I was right: while he is a fantastic success commercially, he's a total disaster with the rest of the team. What shall I do?
A: Try to be sure in your own mind about two things. Is this man a disaster with the rest of the team because of their envy and resentment, or is it mainly his fault because of his arrogant manner? And if it's mainly his fault, is the damage he's doing to the commercial performance of the rest of the team beginning to outweigh his personal successes?
If it looks as if the net effect of this fantastic salesman is open to question, then you've two options - of which doing nothing isn't one.