What's your problem?
Is now a good time to change jobs?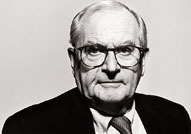 I am starting to get itchy feet in my current job and would really like to move - new year, new start and all that. Do you think now's a good time to change jobs, or would I be better waiting until the storm has blown over a bit more?
A:
It's true that times are tough. For two years now, news about jobs has been relentlessly downbeat. A great many people have already been made redundant and unemployment figures, particularly for the young, are high. So I'm not going to pretend that the threat to jobs is just something got up by the media. But I am going to remind you that jobs are being advertised every day and companies are taking on new people. The job market hasn't come to a grinding halt; there's still movement out there.
So I'd strongly advise you not to wait until the storm has blown over. Remember that, the tougher the times and the tighter the money the more interested employers become in finding people of exceptional ability.
Particularly in the current climate, an onset of itchy feet isn't of itself a good enough reason to look around. You not only need to have a clear idea of what you want to do next; you also need to be sure that you'd have every chance of doing it remarkably well.