What's Your Problem?
A woman at work is becoming increasingly thin...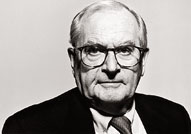 Q: I've become good friends with another woman at work and can't help noticing how thin she is becoming. I'd like to raise the matter with her as she looks ill and I am concerned, but feel as though I might be overstepping the mark. What do you think I should do? I cannot just ignore it.
A: You're right to be concerned. And now that you are concerned, you can't pretend it isn't happening. You're also right to recognise that, whatever you decide to do, it needs to be done with the greatest caution and sensitivity.
You say you've become good friends. I hope that means you occasionally go out for a coffee or a drink together. Something curiously liberating happens when work colleagues leave the workplace behind them. You won't seem at all nosy if you begin to exchange a little information about your respective families - and that's the most important thing you need to establish. If she really is ill, whether or not she has a supportive family behind her is crucial - not least because it will help determine what role, if any, you need to play yourself.