What's your Problem?
Is a dodgy YouTube video any of my business?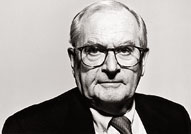 Q: I've found a compromising YouTube entry for a senior manager at my company by accident. He uses another name but it's obviously him. I don't know this man personally but I can't believe he has been so irresponsible. I'm the HR manager at the firm. What do I do?
A: Let's accept you're right and it is indeed this senior manager. Then suppose for a moment that you'd never stumbled on this compromising entry. Knowing what you know now, what might the consequences have been: for a) your company; b) other individuals in the company; and c) the senior manager himself?
You don't disclose what it is that he's so irresponsibly revealed, but do you have good reason to believe that whatever it is - his nature or his behaviour - puts others at real risk? Do you believe him to pose a threat to the company's reputation? Or that he could have an adverse effect on colleagues? Or do you think that if other people were to crack his YouTube identity - you seem to have found it easy enough - it could be explosive?