What's your Problem?
Marital problems are affecting my work...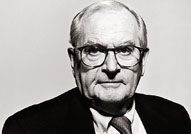 Q: My husband and I are having some marital problems and I'm finding it hard to get into work each day. With my marriage on the line, work matters seem trivial, and it's difficult to concentrate. I don't know how long this situation is going to endure. I feel like asking for some leave but I would be embarrassed to explain why to my manager. What should I do?
A: Given these miserable circumstances, it's utterly understandable that you should find the business of work taking a poor second place for your attention. And it would be equally understandable if you simply tried to get through life day by day, hoping that your marital problems would somehow get resolved. But if you think it through, it really doesn't make a lot of sense.
Already you find it difficult to concentrate. You've no idea how long your problems will continue. So you should take it as inevitable that your performance at work will be noticeably below your usual standard. To start with, your manager will probably hesitate to raise it with you, hoping that it's just a passing phase. By the time it becomes unavoidable, your manager's concern will be quite acute. To explain your reasons then will be far too late.