What's your Problem?
I hate being a manager - can I go back?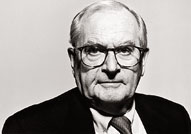 Q: I have been working happily for the past seven years at a small training company as a trainer. I was doing so well that they promoted me six months ago to manager of a team of four people, but I hate it. I thought I was cut out for management but I intensely dislike it and I really don't know what to do. I just want to return to my old role but I'm scared of telling my boss, because I don't want to lose my job and I don't want to be perceived as having failed by my colleagues.
A: For you, I suspect, the last six months have seemed a lot longer. But in reality, it's still not long enough to be sure that you've made a mistake. You went from the confidence of knowing that you were doing one familiar job extremely well straight into doing a very different and unfamiliar one - and I bet your company didn't give you any serious advice or training. Managing people well is a skilful and sensitive business, but it's astonishing how many companies seem to expect people to become effective managers overnight. None of the armed forces would dream of such behaviour - and for good reason.
Remember why you once thought you were cut out for management, and then compare what you imagined with the reality. What has changed? Is the nature of the job different from the one of your imagination? Or, confronted with the real thing, have you disappointed yourself in your ability to master it?