What's your Problem?
How do I break the cycle of hostility?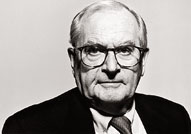 Q: I work in an environment where, to over-simplify, the technical and human sides of things are carried out by males and females respectively. A while ago, I had an established relationship with one of these males. Unfortunately, I had a miscarriage and health complications that put me in a rather delicate financial and work situation, as this partner walked out on me and has ignored me ever since. I've been back at work for a while and management has comforting words.
But I'm surrounded by disrespectful and challenging colleagues - so much so that I'm unable to achieve any further personal and professional growth. I find passive-aggressive attitudes all around me and fail to gain either their respect or their engagement in the tasks I manage. Recently, someone got pulled up for something I've been working hard on and I was given a verbal warning on the grounds that my team had lost confidence in me. What can I do to change things?
A: Groups of otherwise perfectly decent people often behave with senseless cruelty when they smell weakness in one of their number. It seems to be a very basic animal instinct - but is no more forgivable for that.