What's your Problem?
Should my colleague share her winnings?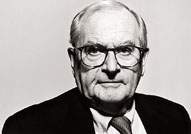 Q: A colleague has won an industry award that paid a substantial amount, but she has refused to share her winnings with us. A pint or an M&S sandwich would have been nice, but she's being really tight and the resentment is starting to build. Do I tell her what we're all thinking?
A: Has she actually refused - or just not volunteered to share her good fortune with you? Perhaps unfairly, I have to wonder just how generous you all were in congratulating her when her award was first announced. Just as you sense meanness on her part, she may sense a touch of envy on yours. And so the unspoken rift widens.
Please don't tell her what you're all thinking. That would come across as a cliquey group conspiring to get at a vulnerable individual. It would only compound the problem. Instead, why not put aside an hour or two on Friday evening? Take her to the pub to celebrate her award and say a couple of appreciative things. The chances are that she'll thaw - and then buy a round herself. You can take it from there.