What's your Problem?
Should we try to cash in on our employee's X Factor success?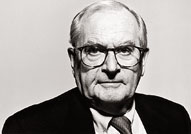 Q: I sat down to watch some telly on Saturday and was amazed to see someone who indirectly reports to me on X Factor. I had no idea that he was going to appear and was impressed. He had kept it quiet but has now become a bit of a celebrity in the company. I called him into my office on Monday and congratulated him - and it has got me thinking. As a business, is there any way that we could cash in on his success? Perhaps some publicity?
A: This employee of yours clearly wants to keep as low a profile as possible, so you certainly shouldn't do anything without his willing consent. My strong instinct is that you should make every effort to behave entirely normally.
The most likely outcome is that he'll get a bit more screen exposure and a bit more media attention - and will then, like the majority of X Factor hopefuls, quickly become one of the long-forgottens. This may not be easy for him. The less fuss you make of him now, the easier it will be for him to make a smooth re-entry to normal life.