What's your Problem?
My team's been ravaged. How can I maintain performance?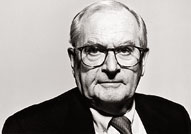 Q: I work for a large professional services firm. Since May, I've lost three members of my team of eight. None has been replaced and I've been told that the situation won't change for at least six months. I've accepted this, but the extra workload taken on by colleagues is starting to take its toll. They are stressed and performance is slipping, to say nothing of the office atmosphere. I've lobbied hard to secure at least temporary help, but I've got nowhere. As their manager, I want my team to stay motivated and I don't want performance to fall any further. Should I lay down the law to my senior manager (who is aware of the problem) and tell him the situation can't continue, or should I just hang in there?
A: Many of the most difficult problems in life come about not as a result of sudden, overnight changes of circumstance but because of slow and insidious slither. Office problems are no different. You lost one team member; and then another; and then a third. Each time, you accepted that times were tough and did your best to carry the extra load. As a result, things just crept up on you; there was never a clear-cut moment when things went from just about tolerable to totally unworkable; and so there was never an obvious moment for you to say: enough is enough.
But now you must. As a team leader, you have responsibilities both to your team and to your firm (sorry to sound so schoolmasterly). Sometimes, those responsibilities will conflict, but not in this case. Your team members are overworked and overstressed and their client work is suffering. You owe it both to your people and to your company to insist on some action.