What's your Problem?
I'm going on holiday to the same place as my boss...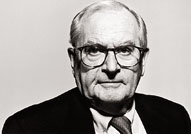 Q: I've discovered that I'll be staying at the same ski resort as my boss in February, a fact that I find mortifying. He's the last person I want to meet on the piste, and the idea of going for apres-ski with him and his wife leaves me feeling cold. My wife thinks I'm being overdramatic, but should I just cancel - or adopt a disguise when I'm there?
A: Your wife sounds a great deal more sensible than you do. She might well have cringed at the thought of you and your boss boring away about business when you were supposed to be getting away from it all. Instead, she has shrugged it off - and so should you.
Come to think about it, I don't suppose your boss will be all that thrilled when he hears the news either. I suggest that you arrange to have a quick drink on your first night - and maybe another on your last. That's more than enough for all of you.