What's your Problem?
Should I ask my boss what he really thinks of me?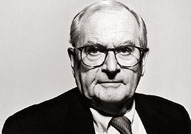 Q: I feel undervalued in my job. I love what I do at work and I know that I am doing very well, yet I've never had a word of praise from my boss. I don't want to fish for compliments, but I'm genuinely curious about what he thinks of me. I've been working with him for three years now. Should I just ask him?
A: I don't think you should ask your boss informally. That might take him a bit by surprise, and the chances are he'd mumble a few vaguely positive but inconsequential things, leaving you none the wiser and in no position to return to the subject.
So if you've got a colleague or two who feel the same, it would be better to draw up a proper assessment form (there are plenty of prototypes on the internet) and ask your boss to complete one in writing for each of you. The beginning of a new year makes this easier. He can hardly decline - and that way you'll get a much more considered response.