What's wrong with the energy industry? Regulation - say ex-regulators
The Big Six may be feeling somewhat cosier as the heat gets turned up on Ofgem over the energy industry competition inquiry.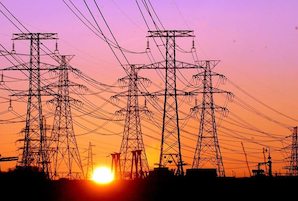 In all the furore over household energy bills, it's been the large energy companies that have felt the heat over rising prices and profits. Meanwhile, Ofgem has been able to assume the mantle of crusading knight, slapping the 'Big Six' (British Gas, E.on, Npower, SSE, EDF and Scottish Power) with increasing numbers of fines and referring the industry for a full competition inquiry, with the threat that companies could even be broken up.

So energy bosses may be feeling somewhat vindicated today, as former regulators have said that what may be to blame for a lack of competition is not the dastardly Big Six, but - wait for it - regulation.

'Regulatory interventions to promote more consumer engagement can increase customer and supplier transactions costs, leading to lower customer benefits including via higher prices, and weaker rather than stronger competition,' the five ex-regulators, including Sir Callum McCarthy, Ofgem's boss from 1998 to 2003, said in evidence submitted to the Competition and Markets Authority competition inquiry.

Stephen Littlechild, head of Ofgem predecessor the Office of Electricity Regulation (Offer) from 1989 to 1998 was more forthright as he did the media rounds. 'I am not taking a view as to whether profits are the right level or not, all I'm saying is they have gone up consistently since Ofgem started intervening in the market. I'm not aware of anything else that could have caused it. The only thing causing higher profits is the restriction on competition [Ofgem] has imposed,' he told the Telegraph. Burn.

Littlechild blamed two specific policies. The first was a rule stopping companies charging existing customers higher prices than those offered to new ones, which was intended to stop the bad ole Big Six making hay from customer inertia, but which the former wonk claimed has led to higher prices all round.

The second was a regulation limiting the number of tariffs a company can offer to four, a policy meant to stop businesses baffling customers with a labyrinth of choices, but which Littlechild said had stopped customers shopping around as well as cutting off ones specifically designed for poor and elderly people.

The ex-regulators' submission also questioned the inquiry's independence, noting Ofgem staff may be seconded to the CMA and four of the five main sources cited in the competition body's scope of investigation were from the energy regulator.

Ofgem, in response, said it would pay 'close attention to the views of past regulators'. And it would do well to - after all, even the regulators need regulating.