When cutting dividends is good for shareholders
Beleaguered miner BHP Billiton slashes its dividend after losing $5.7bn in six months. Hurray for delayed gratification.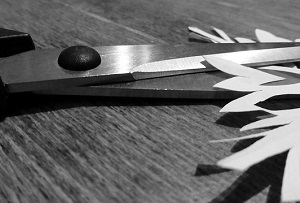 When BHP Billiton boss Andrew Mackenzie was asked in August about the prospect of cutting his firm's dividend, he replied 'over my dead body sounds a little strong, but it is almost right'. How swiftly things can change. The company just announced it's scaling back its interim dividend by 74% (to 16c or 11.2p) as part of a 'broader strategy to help BHP Billiton manage volatility'.
Shares fell 5% to 755.2p on the news - hardly a surprise. But do reductions in the dividend have to be a bad thing? Rolls-Royce cut its dividend for the first time in years in mid-February, and its stock jumped 15%.
In both cases, it was clearly good for the company's financial health. BHP paid out $3.2bn in dividends over the last six months, despite posting a $5.7bn loss, divesting $7bn in assets and doing nothing to dent its $25.9bn net debt pile. Allowing the balance sheet to disintegrate like that just to maintain the dividend is effectively sacrificing the future of the business to satisfy investors' immediate demands – not exactly something you're likely to find in 'running a multinational 101'.