'When you really want something you make it happen' - Hannah Rhodes, Hiver
20 QUESTIONS: The honey beer entrepreneur and 35 Under 35-er wants to move her business from London to Hull and thinks politicians should cut ties with the media.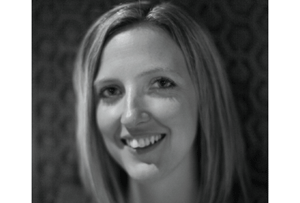 1. IF YOU HAD DONE SOMETHING ELSE WHAT WOULD IT HAVE BEEN?
I moved down to London with a view to working for the Foreign Office, but I didn't even get round to applying for it. I did languages at uni, and I quite liked this idea of being able to live abroad, but I know now that I'd be absolutely terrible in that kind of structure.
2. WHAT ELSE WOULD YOU NAME YOUR BUSINESS?
The naming process was the most difficult part of getting the whole thing off the ground. There's so much tied up in the name. The working project title was Beehive Brewing, but it was inaccurate - I wasn't starting a brewery and I was starting a beer brand. It was quite down to the wire when we found this definition in an old dictionary - Hiver means beekeeper in old English.
3. IF YOU COULD BE BASED IN ANOTHER CITY WHERE WOULD IT BE?
I'm from Hull and I really like the idea that you can contribute to a local economy. I think a country is stronger if it has more commercial hubs. One day I'd like to support that and move north, but at the same time I recognise I'd have never been able to get my business off the ground outside London.