When is a sickie not a sickie?
HOW TO GET THE MOST FROM YOUR EMPLOYEES: If you're too ill for the office but well enough to log on at home, are you present or absent from work?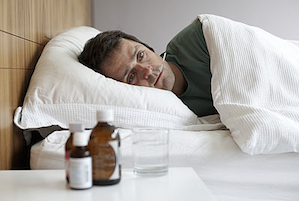 Is someone with a bad cold who stays at home but does some work in the afternoon present or absent 'officially' that day? And should it make any difference? Such are the administrative issues that contemporary working patterns present - to both employees and managers alike.

However you choose to tackle problems like this, there's no doubt that managing absence and productivity in the modern flexible workforce is more complicated than it was.

In the second of our series of themed videos in association with Kronos, top execs give you their tips for doing just that.

Featuring:
Ann Pickering, HR director, O2
Peter Thomson, co-author, Future Work
Mark Thurston, European Regional Director, CH2M Hill
Adam Guy, COO, AWC Wine



For more on how the modern workforce is changing please visit our 'getting the most out of your employees' hub page.