Whistleblowing the US way
With financial incentives on the rise, companies need to keep whistleblowers onside, says David Lawler.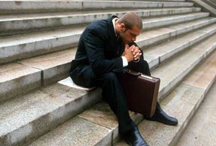 Whistleblowing has become a blanket term to refer to an employee (or other stakeholder) providing confidential information about suspected wrongdoing either to their employer or to a regulator. Companies need to encourage a policy of internal reporting, and be in a position to handle reported issues effectively in-house – before they become of interest to a regulator, with everything that implies. What defines a 'good' company is not whether it encounters problems (as every company does), but its willingness to put such problems right, swiftly and effectively.
For many years the US has provided financial incentives for whistleblowing to the regulator: first by means of the qui tam lawsuit and now, since 2010, via the Dodd-Frank Wall Street Reform and Consumer Protection Act 2010, which allows whistleblowers to receive between 10% and 30% of specified amounts recovered by the SEC (US Securities and Exchange Commission). There are fears that such whistleblower incentives undermine companies' internal compliance programs, as employees who would once have approached their employer directly with their suspicions may now go straight to the regulators in the hope of a reward.
While no equivalent whistleblower incentives exist in the UK, it won't be long before UK companies operating in the US begin to feel the knock-on effects. It is now, more than ever, vital for companies to encourage any would-be whistleblower to report directly to them, and not to the government. Of course, most employees don't blow the whistle to the regulator for money, or out of ill will toward the company. Most try or want to report wrongdoing internally, but simply don't know how to, get turned away, or worse.