Whitbread vows to track ingredients 'from field to fork'
Whitbread was dragged into the horsemeat scandal earlier this month after horse DNA turned up in its lasagne and burgers. The Premier Inn, Costa and Beefeater owner has now vowed to scrutinise every link in its supply chain.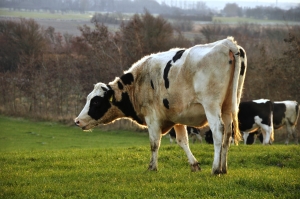 Horse hysteria is galloping across the nation. Whitbread, in a bid to soothe spooked consumers, has launched a full investigation into its meat supply chain.
The company, which discovered traces of nag in a couple of its pre-prepared meals during its first round of tests on February 14, is now conducting independent batch testing all the way down the supply chain, paying particular attention to any processed meat products. Whitbread has also called for certification from meat suppliers to ensure that no horse meat ends up in the grinder: proof against hoof, if you willl.
'We believe that a wholesale change is required to the way the supply chain is regulated and a tougher regime needs to be put in place,' reads the company statement. 'As a major player within the industry we intend to take an active role and assist the Food Standards Agency in setting the standards in the food supply chain that the UK public expect and deserve.'